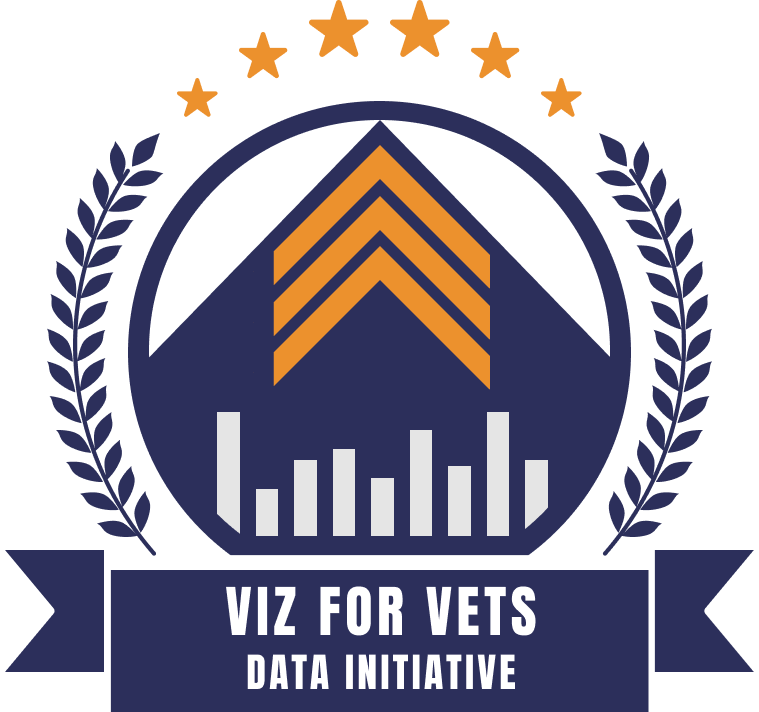 Telling the Stories Of Our Veterans Through Data
We Are The Viz For Vets Data Initiative
This group was founded in 2019 by Chris and Tim, both military Veterans. Originally named simply the Veterans Tableau User Group, it was a place for prior and current military service members, family, and advocates to network while receiving training on the software.
We were off to a slow start. After many discussions with other members of the #datafam, we changed our name to the more inclusive Veterans Advocacy Tableau User Group. We wanted it to be clear that anyone who is a Veteran or who cares about a Veteran and the community can join.
One of the most important pieces of advice that we got was to set ourselves apart from the other TUGs. Most groups are location or industry based and provide training. We needed to be different.
Giving it a lot of thought and recruiting a couple more motivated Veterans to lead the group, we added a Vet2Viz story to all our meetings. During this segment, a Veteran (or advocate) would share their story about their connection to the military and how they discovered data.
Another unique thing about our group is our challenge coin. The exchange of a challenge coin is a time-honored military tradition that symbolizes respect and appreciation for the recipient. Check out this video made by fellow Veteran and friend of the TUG, Jeremy Blaney, after receiving our coin.
Advocacy is at the core of our mission. Because of this, we started data challenges called Viz-For-Vets. We team up with other Veterans organizations to help them spread their mission and message by turning their data into a story telling visualization. They can then use the dashboard on their website free of charge.
We are now opening these challenges up to anyone who wants to improve their data visualization skills while making a difference for the Veteran community. We can't wait to see what you come up with!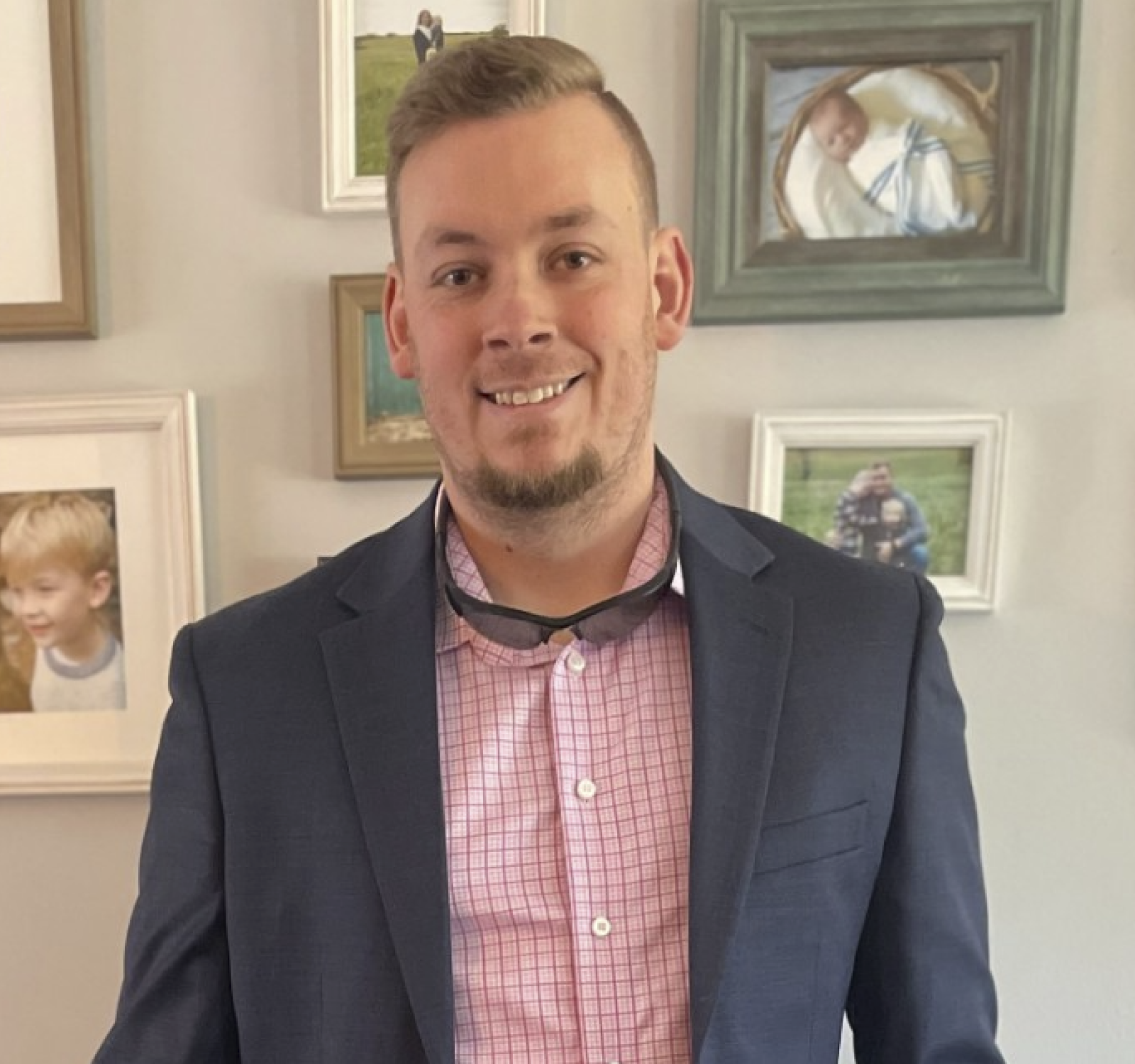 Ethan Lang
Ethan served in the US Army from 2010-2013. He holds a Masters in Statistics from University of Kansas Medical Center. He currently is the Associate Director of Analytics Engineering at Playfair Data. He specialized in data visualization and statistical analysis. Ethan lives in Kansas City with his wife and three children.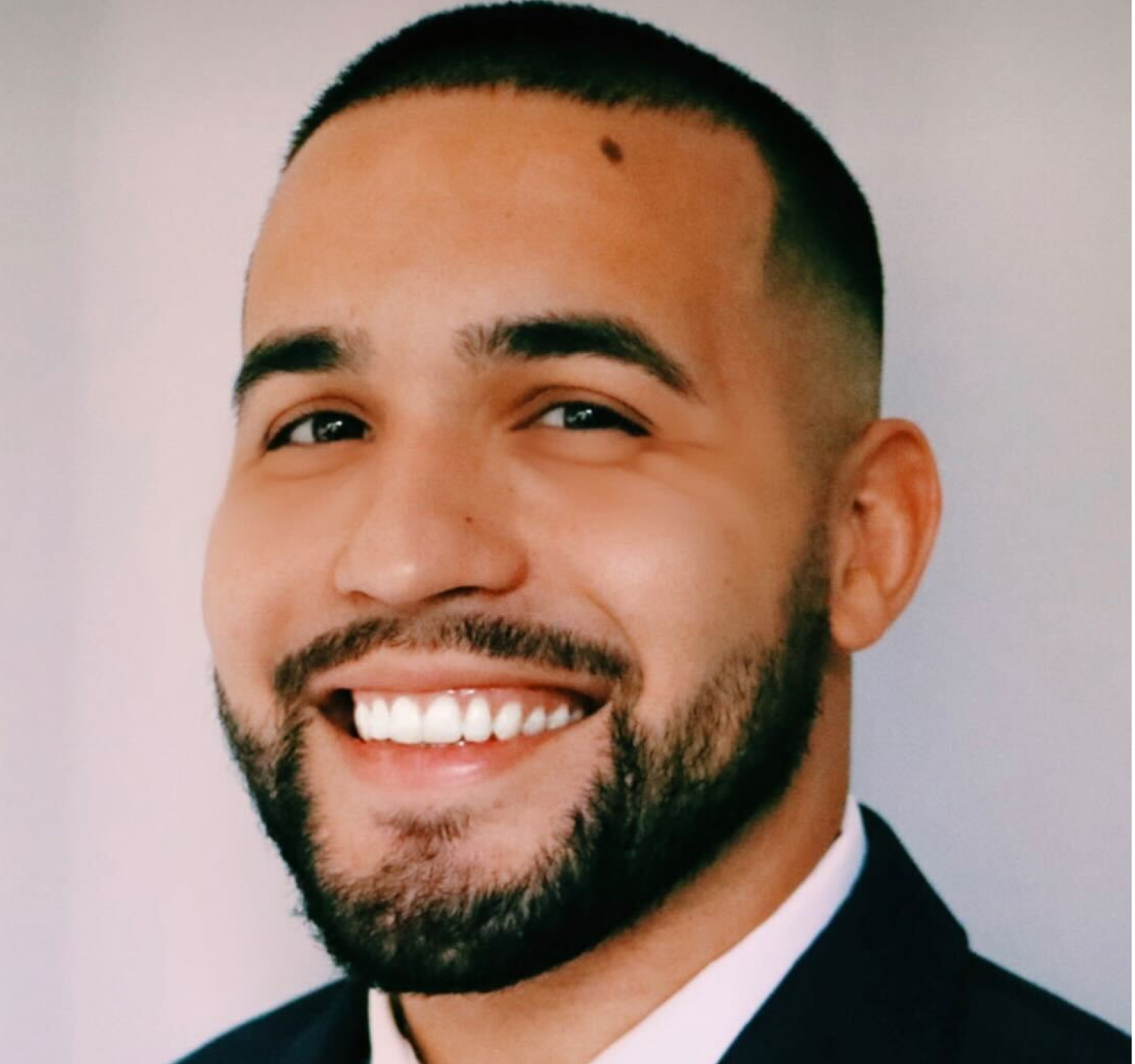 Abe Diaz
Abe Diaz is a Marine Corps Veteran who served from 2010-2020. He holds an MBA in finance from Nova Southeastern University and is currently a Data Analyst at a boutique consulting company. Abe lives in Kansas City with his wife.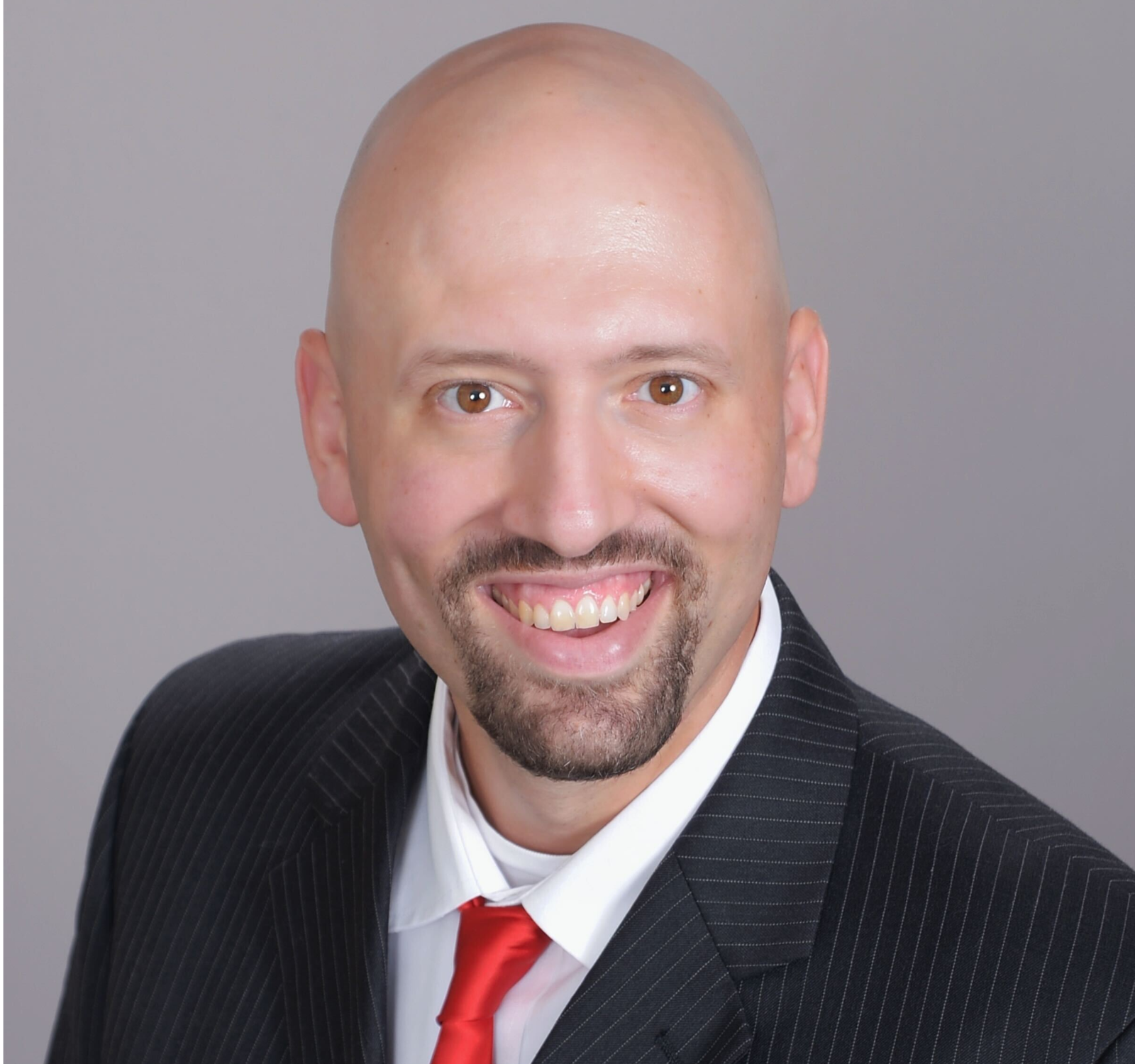 Chris Aragao
Chris Aragao is a Marine Corps veteran that deployed during Operation Iraqi Freedom. Since 2008, Chris has worked as a civil servant and has been involved in many innovation efforts. He is currently a Lead for a Data Analytics Team, specializing in SQL and Power Platform. He lives in Rhode Island with his wife and three boys.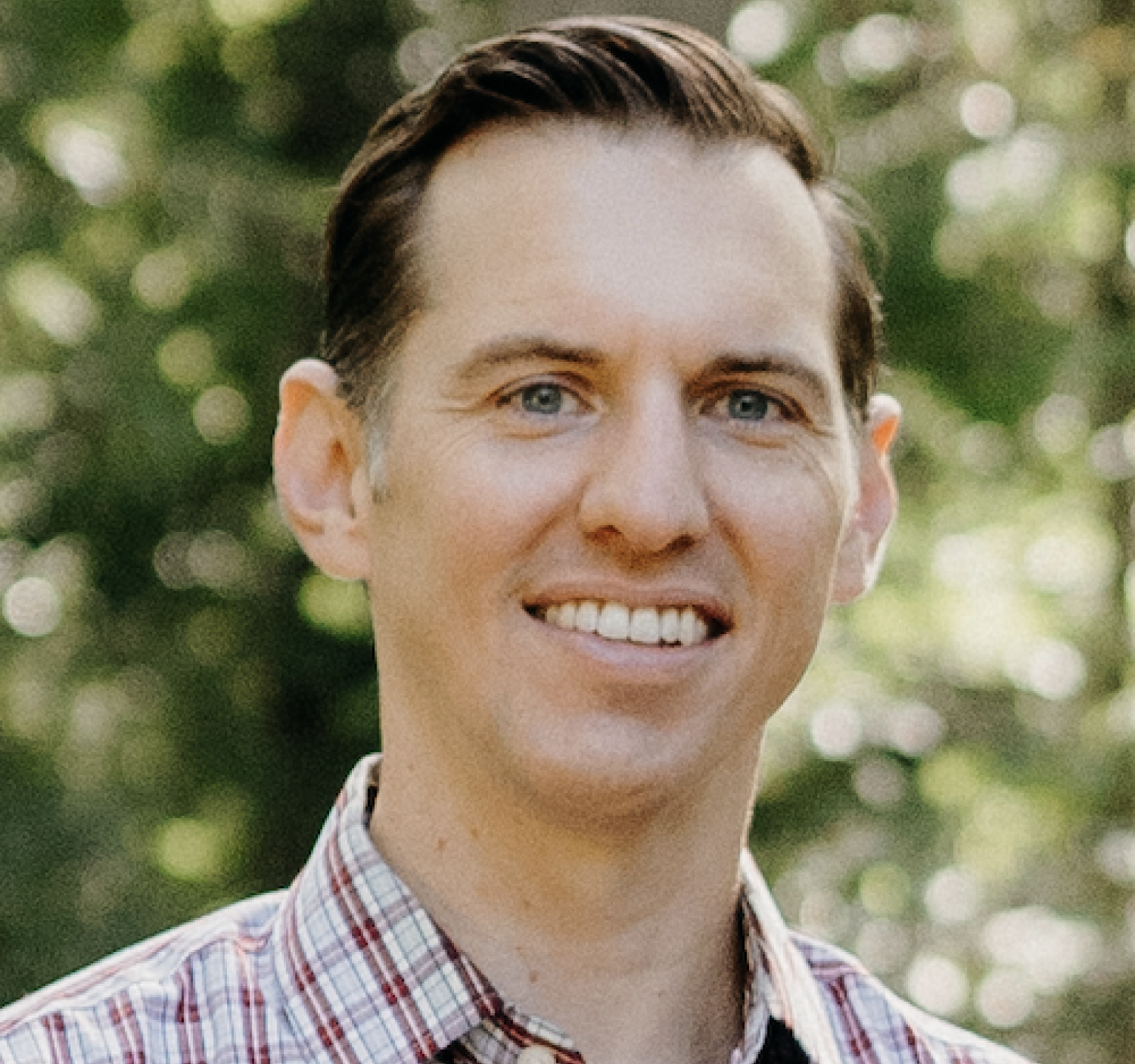 Tim Blaisdell
Tim served full time in the Air Force from 2003-2007 and part-time in the Air National Guard from 2009-2015. He continued his public service in the Department of Veterans Affairs and currently in the Federal Aviation Administration. Originally from Connecticut, Tim lives with is wife and twin daughters in Fairfax County, Virginia.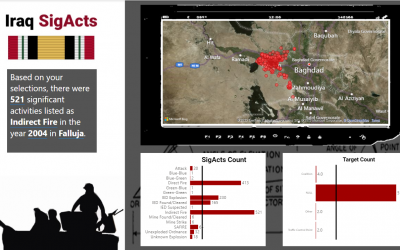 by Chris Aragao Years ago, I found political science papers that referenced "significant activity" (SigAct) data. SigActs can be thought of as a record of notable events that occurred while service members were deployed overseas. There are many categories of SigActs...